On the South West Slopes of New South Wales, Phil and Margie McGeoch run a cattle trading operation across two properties, in Wallendbeen and nearby Cootamundra. The family business trades around 1,500 head of cattle a year, growing them out from 200-250kg, up to 500kg, to sell into the domestic market. Of their management system, Phil says, "For us, it was a lifestyle decision but also, to be honest, it's been a financial one." Phil has a background in agribusiness, and he and Margie's business focus has been central to their farm's ongoing success.
Streamlining operations with farm management software
"We're really about maximising returns from the resources we have, and that's land and feed," Phil says. "The focus at the moment – marrying up the technology with the practical management – is imperative for getting greater efficiencies moving forward."
AgriWebb farm management software, which collates farm records for access on any device, is giving the McGeochs more time back in their day. "AgriWebb has enabled us to keep all of our livestock records in one spot that can be accessed by Margie, myself, our workers or children. We're all on the same page," Phil says. "For our inventory, our livestock management and all of our compliance requirements, AgriWebb streamlines everything into a really accessible format for anybody needing access to that data."
"It is a huge time-saver," Margie says. "If you've got employees, you're not having to hand around sheets of paper and say, this is where stock are, or this is the chemical we have. You can look at AgriWebb, and know exactly what's happening on the farm. That's a huge efficiency for us."
AgriWebb has also taken the stress out of farm audits the McGeochs undergo with JBS, Coles and the LPA program. "When there's going to be an audit and we say we're with AgriWebb, they go, 'Oh, that's fine. It'll probably only take ten minutes,'" Margie says. "You know you're going to get a tick of compliance because everything's up to date and in order."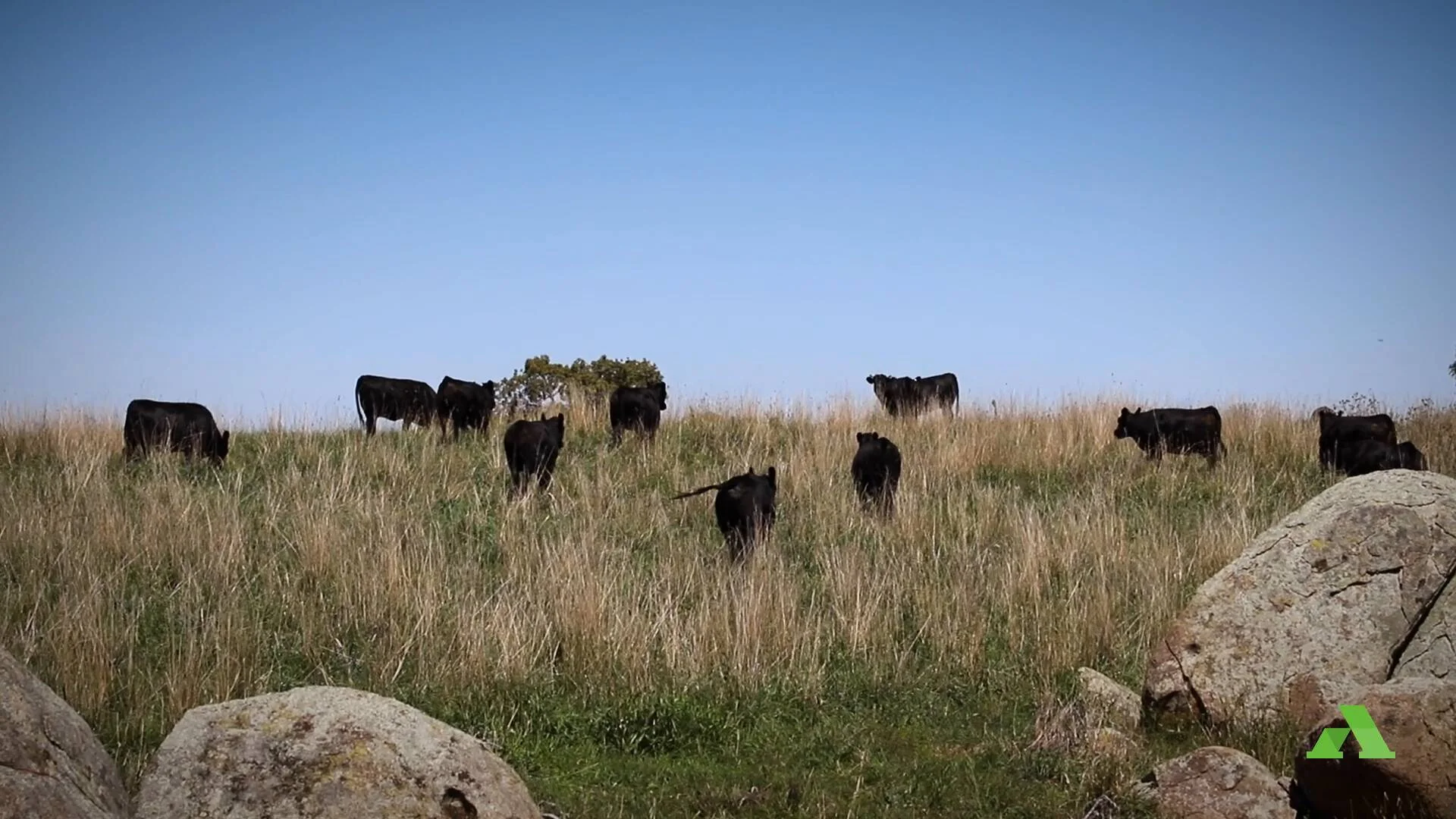 3:20
Pasture insights, healthier land, and better weight gains
Phil and Margie are determined to ensure the long-term success of their operation through considered land management. "It's our aim to enhance the quality of the soil and the health of our land. That, in turn, will only improve productivity," Phil says.
They use variable-rate lime application to address acidity, select pasture types that thrive and put organic matter back into the soil, maintain good soil cover, and soil test to ensure key indicators, such as phosphorus, organic matter, and carbon, are all moving in the right direction.
AgriWebb's paddock management and grazing management features have helped with the drive to improve the land. "AgriWebb has made us better informed of our paddock history and our stocking rates. While we always had hard records and an understanding of what we were doing, through Agriwebb we can go into our live records," Phil says. "We can refer back to when a paddock was sown to pasture or fertilised, and make direct comparisons on the run, as to why one paddock is giving our cattle greater weight gain.
"Having historical records at your fingertips enables you to make good on-the-spot decisions and guides the choices you're going to make to improve the system."
Taking the next step with Individual Animal Management
The McGeochs are looking to further improve the efficiency of their business using AgriWebb's Individual Animal Management product. This product, which integrates with their Gallagher weigh scales and EID tag reader, speeds up data collection time and makes it simple to analyse livestock data on the go. Interactive dashboards and predictive weight modelling helps to identify trends, recognise under- or overperformers, to ultimately make the right management decisions.
"Individual Animal Management is an absolute game-changer," Phil says. "There's been a lot of guesswork in selecting the best pastures for weight gain, so this enables us to be more confident with forward marketing decisions, rather than hoping cattle are still on track. It's about being confident to forward sell, which is critical to our process."
Phil's enthusiasm for Individual Animal Management reflects his feeling for the livestock industry in general. "It's a very exciting time," he says. "A decade ago nobody was encouraging their sons or daughters to get involved in agriculture, whereas now we're all embracing it. That has got to be because of modern advancements. I think it's fantastic."